by Max Bradfield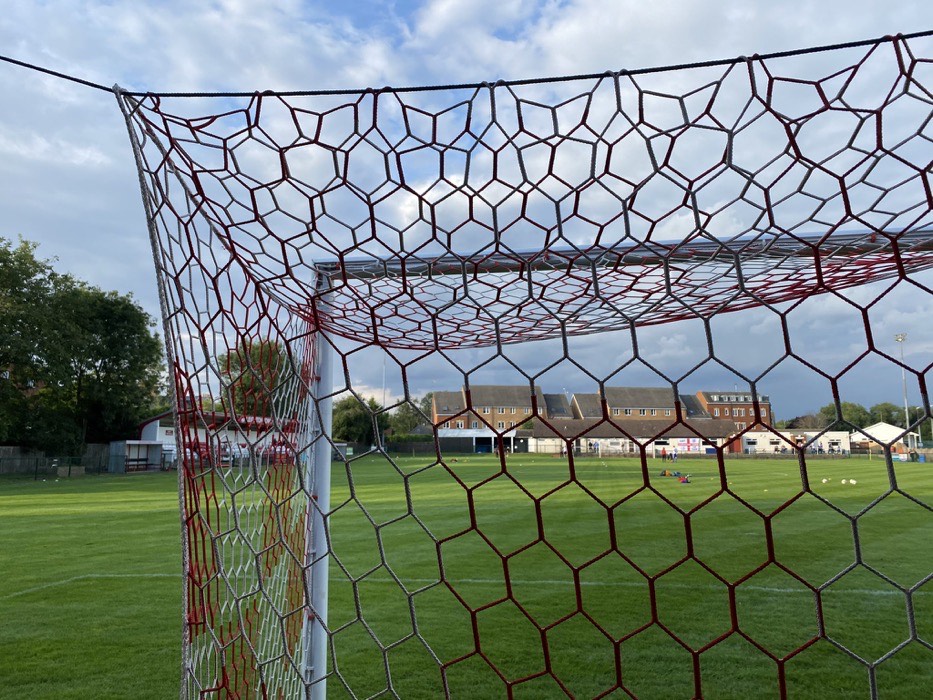 Leighton Town kicked off their Spartan South Midlands campaign on Tuesday night against newly promoted side Risborough Rangers. The game ended 1-1 after goals from Ashton Campbell and Sean Coles cancelled each other out.
In a tight game in front of a bustling crowd of 337, Town looked to have the upper hand in the first half – attacking the prolific Shed End. The first half saw a handful of half chances for the home side. Danny Webb hit the post early on and if it wasn't for the offside flag the deadlock may have been broken.
Yet, the result of the pressure came in the 31st minute. Risborough goalkeeper Jack Brooker came out to clear the ball and got mixed up with his centre back. The onrushing Town striker Campbell came away with the ball and slotted home from the edge of the box.
Risborough are renowned as being unbeaten in the league for two years, and their response was resilient as their reputation would show. Straight from the restart, the visitors had the ball in the net. Sean Coles finished off a nice passage of play, breaking into the box and smashing the ball past the onrushing Brad Kirkwood.
The second half commenced in much the same competitive vein as the first. Home centre back Alfie Osborne picked up the first yellow card of the game and the season for Town in the first 5 minutes. Later on, continued pressure from the visitors forced a smart save from Kirkwood in the Leighton goal on '60. Substitutes came from both sides but the teams were locked together. Neither team could break away. The intensity of the game was perhaps personified by a smart Tom Silford block off the line inside the last half an hour.
In his post-match thoughts with Alan Harris, Town manager Joe Sweeney called the fixture a "proper game" and a "good game for the Spartan". Feeling the league had been represented well, he was aware as to just how competitive this season could be. Along with expecting Risborough to have a good year, the manager also gave a nod to sides like Hadley and Oxhey, while also noting to keep an eye on MK Irish.
In the coming months, these will all prove to be must-win games if the club so renowned for its FA Vase runs, are to finally translate that form to the league. That seems to be the goal for Leighton Town as Sweeney added, "I didn't come to Leighton to finish mid-table". Now, all attention turns to Saturday's trip to the seaside – in the highly anticipated FA Cup game fixture with Clacton.
Listen in to Sweeney's post-match thoughts with Alan Harris: https://twitter.com/alan_harris01/status/1422898210738212865?s=21