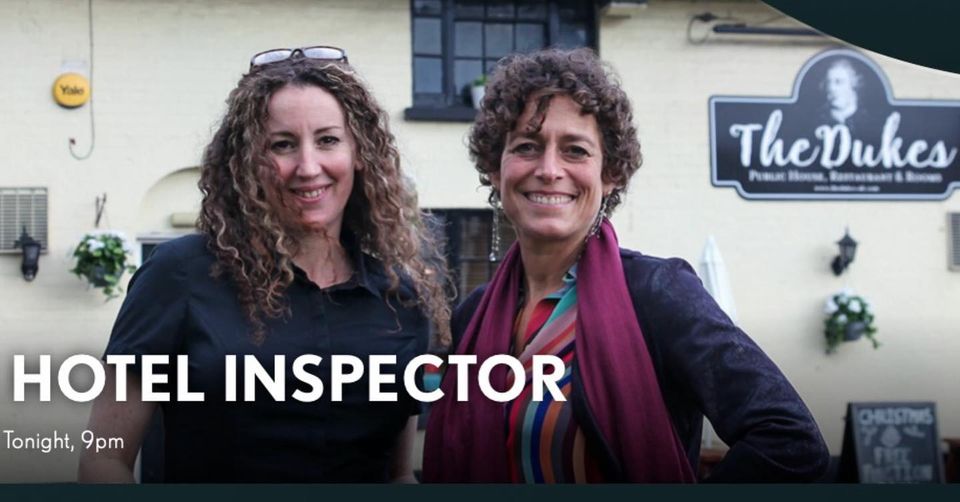 Leighton Buzzard residents were tuned to Channel 5 last night to watch Sarah Smith at The Dukes in Heath & Reach as she worked with business woman and hotelier Alex Polizzi to transform her guesthouse.
Alex first visited The Dukes back in 2019 after Sarah had been in business for around 3 years which included huge personal struggles and then the pandemic hit.
Sarah wholeheartedly embraced the changes suggested, transformed The Dukes and wowed the critics.
During a a post-covid follow up in readiness for the much delayed airing of last night's show, Alex praised Sarah for her resilience and adaptability during such a difficult time which included providing groceries for locals who couldn't get to the shops during the first lockdown.
Sarah was also praised for her amazing presence front of house; no surprise there for the many locals who know Sarah and visit The Dukes.
Since filming the work hasn't stopped, the thatch has been replaced and the restaurant is back with table service serving food which reviewer Hero Brown from Muddy Stilettos who featured on the programme last night described as "rivalling better known restaurants".
The Dukes continues to put on live music events, vintage car rallies and more. The latest delays to the end of Covid restrictions has been another set back for Sarah but judging by the messages that hit The Dukes social media page last night the bookings will be back stronger than ever.
Follow The Dukes at @thedukeslb  or visit the website /https://thedukes.uk.com/