A Leighton Buzzard canoeist is on target to achieve his ambition to represent Great Britain in the 2024 Olympic Games and be crowned a World champion.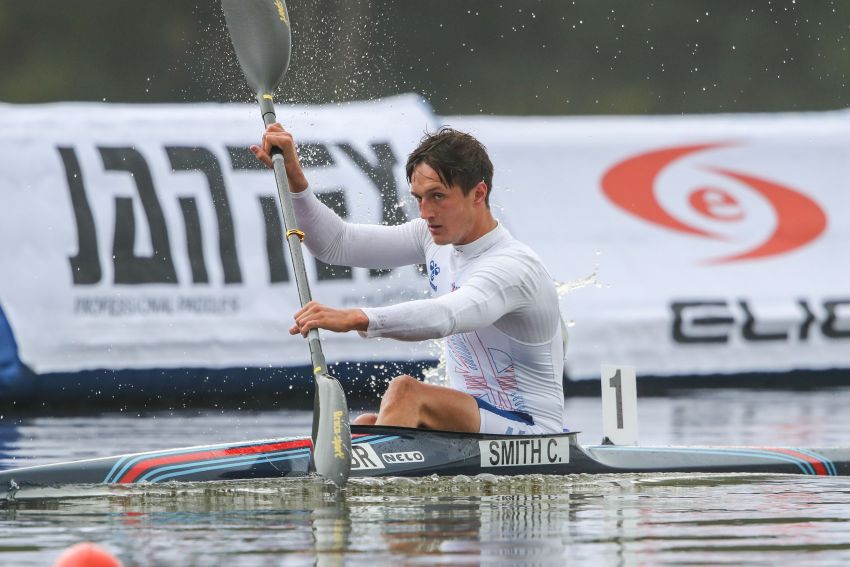 With an impressive record of achievement in a sport he took up at the age of just nine, 22-year-old Linslade-based Charlie Smith has already mapped-out an action plan to beef-up his bid for a place in the GB squad to take on the world in Paris.
From paddling his way along sections of the Grand Union Canal to competing in major competitions throughout Europe, Charlie is currently the most successful Under 23 1000 metre canoe sprinter in the country, with wins also over older and more experienced rivals in senior competitions.
Runner-up in former junior World marathon and European sprint championships and Top 10 finishes in World U23 World Sprint and European K2 1000 European championships, Charlie last year won both the GB 1000 K1 and 1000 K2 Senior trials and qualified for the semi-finals in both the European and World Olympic competitions.
Based in Nottingham near the home of GB canoeing and graduating from the city university with a degree in Industrial Economics, former Aylesbury Grammar school student Charlie wrapped up his 2021 programme with three World championships, finishing 4th in the U23 Kl marathon in Romania, 8th in the Senior sprint in Copenhagen and 5th in K4 500 and 10th in the K1 1000 in Portugal.
Now Charlie, who has also recently been named the Leighton-Linslade Sports Council's 'Achiever in Sport' for his canoeing achievements , is focusing on beefing up his performances with a strength and power programme.
Says Charlie: "Further progress is crucial as team selection for the Olympics will be made in 2023. I've pretty much honed my canoeing skills over the past 13 years or so….now it's time to focus on physical aspects to add strength, power and durability to the package for the tough task ahead. That means that as well as work with the canoe, I will be spending more time in the gym."