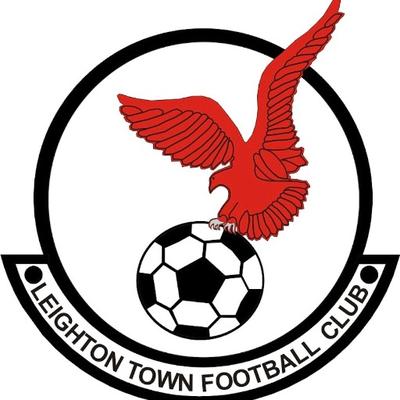 by Max Bradfield
FA Cup Preliminary Round away at Brentwood
Unlike Town's previous successes in Essex a week prior, the journey to Brentwood wouldn't be as memorable for the Leighton faithful.
The game kicked off at the Brentwood Centre Arena, seeing the home side in the ascendency with early spells of pressure. Early efforts at goal were slow to arise, but the first real chance of note came on the 23rd minute mark when Brentwood lobbed over.
The men in red and white didn't seem to get themselves settled into the game, as around 12 minutes later the hosts made good on their early offensive efforts. Daniel Ogunleye drew first blood after bursting in behind. Two Town defenders were in pursuit, but it wasn't enough to put off the forward, who slotted coolly past the on-rushing Ollie Leslie in the Leighton goal.
The rest of the first half was a tight-knit affair and Leighton managed to stay in the game before the break with a remarkable save from Leslie. The second half offered little to report, although an early yellow card for Brentwood player Tom Richardson perhaps nodded at a scrappy aspect of the meeting. Brentwood saw out the 1-0 against Sweeney's men in a dogged display in front of the 198 in attendance and progressed to the next round.
Brentwood's match winning goal caught on camera: https://twitter.com/BrentwoodTownFC/status/1429096120505061376 (Via Brentwood FC's Twitter)
This weekend's match vs Baldock Town
Town returned to action, and not to mention, winning ways on Saturday when Baldock rolled into Bell Close in this Spartan South Midland fixture.
The first half saw Leighton happy back in front of their renowned home support. 260 people had made their way to the ground for the game. It perhaps bolstered the home side off the back of their away loss in the Cup the week prior, as the first half saw two goals from Town before the break.
In the second period, Baldock responded with a goal of their own through goalscorer Ashley Hay. However, it would prove little other than a consolation, when Leighton put the icing on the cake – making it 3-1 in the 89th minute.
After this valuable win, Leighton Town next face Ardley United away in the midweek fixture then its back to Bell Close for a visit from Holmer Green.
A clip from Saturday's action: https://twitter.com/xGraciie/status/1431629378509840389 (Via @xGraciie on Twitter)