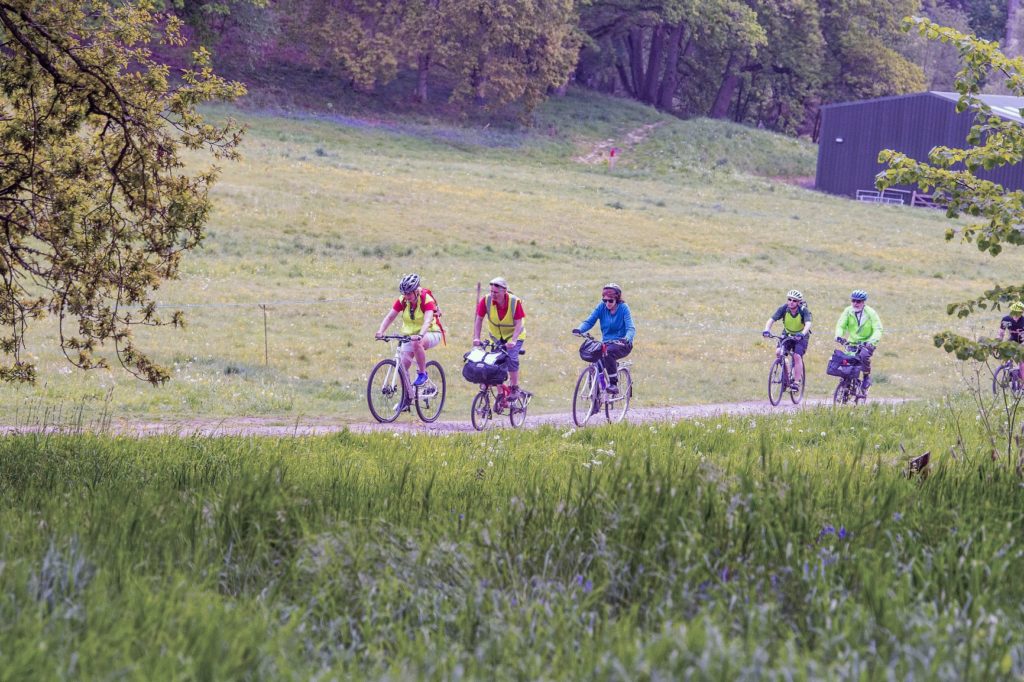 As residents of Leighton Buzzard we are fortunate enough to be a part of Greensand Country there is a wealth of beautiful countryside for you to explore. Start your exploration by visiting the recently launched Greensand Country website www.greensandcountry.com, where you will find lots of new local walking, running and cycling routes.
A free interactive map will lead you on your way, it will show you lots of points of interest and is easily downloaded to your phone ready for your adventure. The walks on the website are just the start. Over the next six months we'll be widening your possibilities with more walks, cycle routes and horse riding routes to keep you finding new things to explore by visiting our website.
Walking
The Greensand Country Landscape Partnership has developed new walks to help you explore. The Flit Valley is a rare gem and a self-guided walk follows the River Flit through its quiet valley rich in history and wildlife. This route introduces you to some of the wonder to be found along the Flit, from peat bogs and ancient woodland to the stories told by historic buildings and archaeological finds.
You will soon be able to experience the extended and improved 40-mile-long Greensand Ridge walk with new leaflets and signage. Gateway features designed with the help of the community, will soon appear in Leighton Buzzard and in Gamlingay and mark the new beginning and end of this well-known trail.
Three new routes, the Ouzel Valley Meander, Weneslawe and Katherine Walks, will start from new housing estates, leading people from their new homes to take in the views, soak up the landscape and enjoy the physical health and mental wellbeing benefits associated with exploring the great outdoors.
These walks lead to local cafes and will help new residents explore the history, heritage and rich culture of Greensand Country.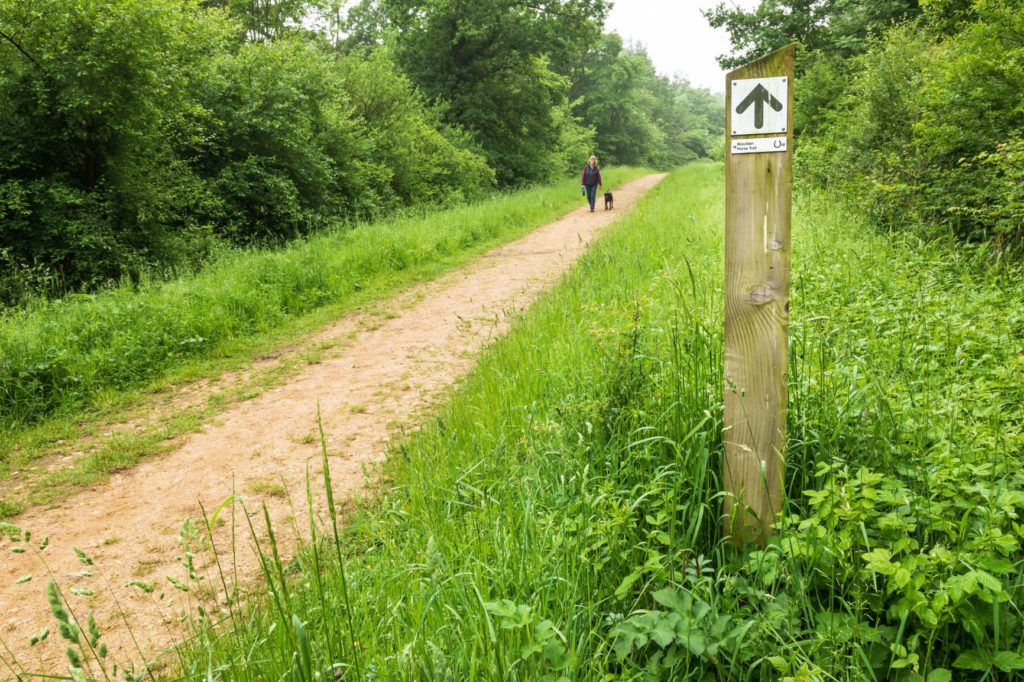 Cycling
Cycling is popular in Greensand Country, where quiet lanes and ever-changing scenery make for great days out by bike. There are plenty of level stretches for leisurely rides, as well as challenging climbs for seasoned cyclists and a network of off-road routes that remain passable year-round, thanks to the area's sandy soil.
In partnership with Sustrans and Central Bedfordshire Council, seven new circular cycling routes have been created to help you to explore more of Greensand Country by bike. Some of these are for families. The Greensand cycle ride will now extend for more than 40 miles from Leighton Buzzard to Gamlingay and has new signage and downloadable leaflets to help you find your way and learn about the natural and cultural heritage of the landscape.
Horse Riding
Horse riding in Greensand Country is a fun way to explore the landscape and the sandy soil of Greensand Country makes it the perfect place for hacking along greenways and bridleways – many of which are dry and mud-free even in winter.
Getting out and about in Greensand Country has never been easier, with 5 new circular horse riding routes promoted by the British Horse Society and the Greensand Country Landscape Partnership for all abilities which are available from our website.
There are parking places for your horse box and places for you and your horse to stay too. Riders wishing to venture 'off the beaten track' of public bridleways can purchase a Greensand Horse Riding Pass.
Train and Bus
If you prefer to explore via public transport rather than on foot, there is a train and bus network at your service!
Mainline train stations at Leighton Buzzard, Flitwick and Sandy provide frequent and fast links to Greensand Country from London and the North. As well as inter-city services, the Marston Vale Community Rail Partnership (https://www.marstonvalecommunityrail.org.uk/) offers an hourly train service to the North of Greensand Country, through the beautiful countryside between Bedford and Bletchley.
Regular public and community bus services run throughout Greensand Country, including Door to Door (https://bedsrcc.org.uk/what-we-do/community-transport/road/door-to-door/) , Wheels in Motion and Greensand Country Transport (https://bedsrcc.org.uk/what-we-do/community-transport/road/greensand-country-community-transport/).
Be Inspired
Greensand Country is a great place to get outdoors and discover some fascinating history and amazing views. Plan a great day out that everybody can enjoy, with idyllic villages to explore, home cooked food to eat, adventures to be had, unique handmade crafts to buy and history to discover.
From stately homes to farm shops, and from lakeside views to mountain biking – Greensand Country can offer it all.