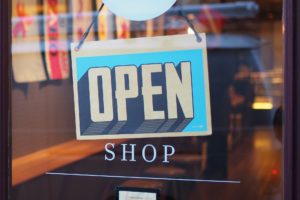 FiverFest in Leighton Buzzard runs from 12th to 26th March. You can support Leighton Buzzard's businesses and boost our local economy by getting involved.
The event will be officially launched at 3pm in Leighton Buzzard High Street on Saturday 12 March by Helen Nellis, Lord-Lieutenant of Bedfordshire and Farzana Kharawala, Mayor of Leighton Buzzard, who will announce the winner of a special FiverFest "Design a Fiver" competition
The Leighton Buzzard businesses that are taking part will be putting on special £5 offers to show the diversity and value of what they sell, and to say thank you to the community that supports them.
To be involved simply spend £5 with a local shop during the two weeks of Fiver Fest and know that you are shown your support.
A list of offers available can be found here
Bee Local Magazine was the first to put on a Fiver Fest for Leighton Buzzard back in July 2017 and it is good to see it continue.