Schedule agreed with Santa and his Elves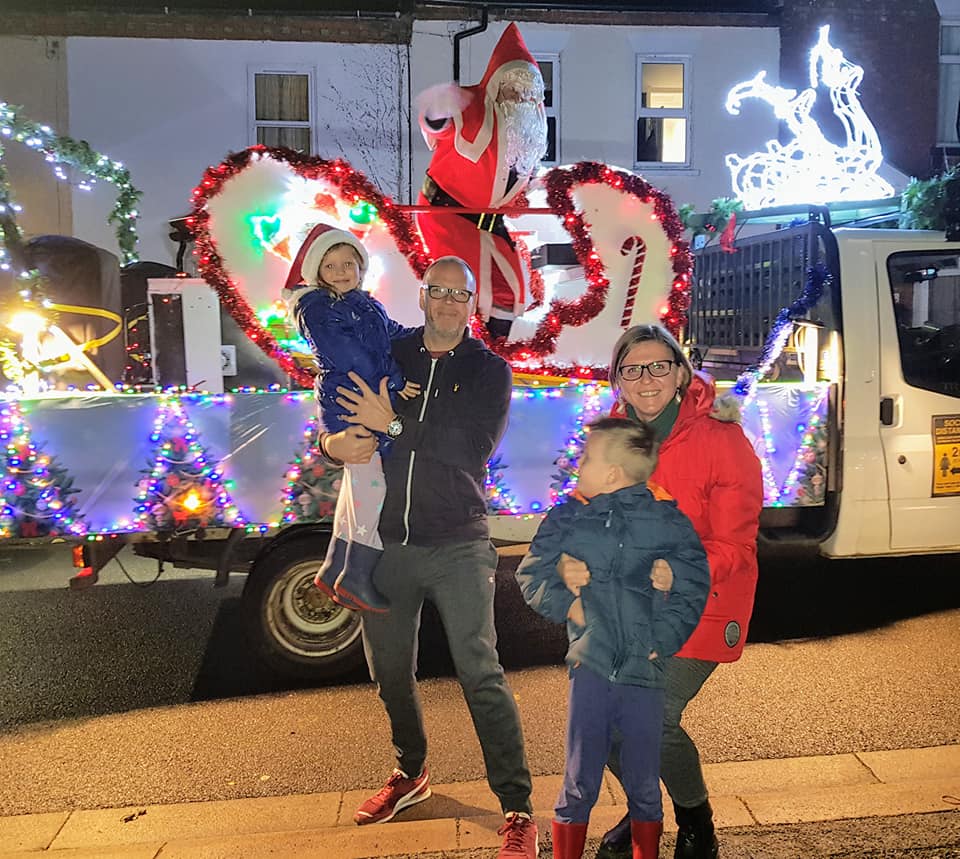 Rotary are delighted to announce that Santa and his Elves have agreed a schedule to come and visit Leighton Linslade during December culminating in a special appearance on Christmas Eve at the famous Carol's in the High St Event.
Santa has also been persuaded to appear at the Town Light switch on event scheduled for Friday 26th November, and to pop in to Morrisons and Tescos too.
Rotary will again be collecting donations on Santa's behalf and as well as the traditional ways of donating you will again be able donate via, Text, Just Giving and for the first time a number of Card Readers will be available.
Also returning by popular demand will be the Santa Tracker so you will be able to follow Santa as he winds his way through the streets and be there to greet him as he arrives in your road.
To donate £2 text SANTA 2 to 70227
To donate £5 text SANTA 5 to 70227
To donate £10 text SANTA 10 to 70227
Friday 26th November
6pm Lights Switch On
Friday 3rd December
6pm Cotefield Drive
Saturday 4th December 2021
From 5 pm Clarence Road, Nelson Rd, Churchill Rd, Garden Hedge and East St area
Sunday 5th December 2021
From 5 pm
South Street and Harrow Road, Weston Av and Richmond Rd area
Thursday 9th December 2021
From 6 pm
Brooklands Estate
Friday 10th December 2021
From 6 pm Billington Park & Marley Fields
Sunday 12th December 2021
From 4 pm
Sandhills estate part 1 of 2
Sunday 12th December 2021
From 5:45 pm
Sandhills part 2 of 2
Monday 13th December
6pm Leeston Pk from 6:45pm Theedway
Tuesday 14th December
6pm
Tuesday 14th December 2021
From 6 pm
Chestnut Hill, Knaves Hill, Mowbray Dr, Leopold Rd, Rock La and Southcourt Rd
Thursday 16th December 2021
From 6 pm
Willow Bank Walk, Miles Avenue, Atterbury Avenue, Regent St, George St
Friday 17th December 2021
From 6 pm
Meadow Way, Clipstone Park, Danes Way and Saxon Close
Saturday 18th December 2021
From 10 am to 3 pm
Morrisons supermarket in Leighton Buzzard
Saturday 18th December
5pm Bideford Green part 1
Sunday 19th December 2021
From 10 am to 4 pm
Tesco supermarket in Leighton Buzzard
Sunday 19th December 2021
From 5 pm
Bideford Green Part 2
Monday 20th December 2021
From 6 pm
Southcott, Wyngates, Finch Crescent, Mentmore Road and Camberton Road
Tuesday 21st December 2021
From 6 pm
Heath & Reach
Wednesday 22nd December 2021
From 6 pm
Plantation Road area, Riverside, King St, Queen St and Ashwell St
Thursday 23rd December 2021
From 6 pm
Planets Estate part 2
Friday 24th December
6pm High St Carols in the Town Centre
Full details of routes can be found here and a link to Santa tracker will also be available shortly
https://mkhatters.wixsite.com/santamaps?fbclid=IwAR2VEraeS3NEvc1lyKmqx0427-zDiA41eiQaclrB48FLXbPO73fMaQtg1AU