A new Chairman for Central Bedfordshire Council
Cllr Gordon Perham is the new Chairman of Central Bedfordshire Council, having been elected by the Council last Thursday (12 May). Cllr Caroline Maudlin was elected as Vice Chairman.
Cllr Gordon Perham takes over the role from Cllr Brian Saunders, who has held the position for the last three years. Cllr Saunders was thanked for raising awareness of the NEED Project, a local charity that support individuals and families who are experiencing food deprivation and provide support to alleviate financial hardship. The pandemic limited fundraising events, so raising awareness of this important charity was even more pertinent.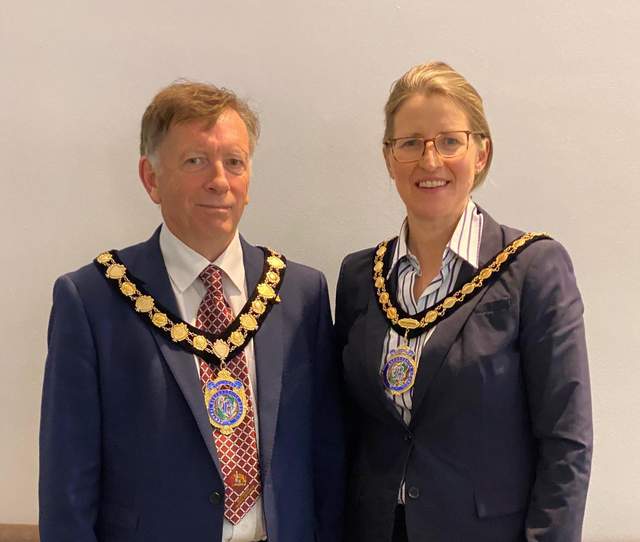 New Chairman Cllr Perham will act as an ambassador for the council, representing the authority on civic visits, at ceremonial events, as well as raising funds and awareness for his chosen charities, Kidsout and Leighton Linslade Cancer Support Group.

KidsOut provides disadvantaged children with exciting memories to cherish helping them remember what it is like to just be children.
Leighton Linslade Cancer Support Group offers a safe, comfortable environment where everyone understands the disease and our aim is to support and help you through difficult times.
Cllr Perham was previously a Town Councillor, Town Mayor and has represented Linslade as a Ward Councillor since 2015.
Speaking after his appointment to the role of Chairman, Cllr Perham said: "Following my service as Vice Chairman over the past three years, it is a privilege to now be elected as Chairman of the Council. It is with great pride that I represent the Council."
Cllr Caroline Maudlin, who represents Sandy said: "I am honoured to take on the role of Vice Chair and I look forward to supporting the Chairman in representing the Council. As a gay woman, I'm really proud to have been elected to this role and to be part of the council continuing to champion diversity."