April marks the 10th anniversary of the first publication of Bee Local Magazine. It was then called The Vine Leighton Buzzard. It was delivered to 12,000 homes and there were 6 editions a year.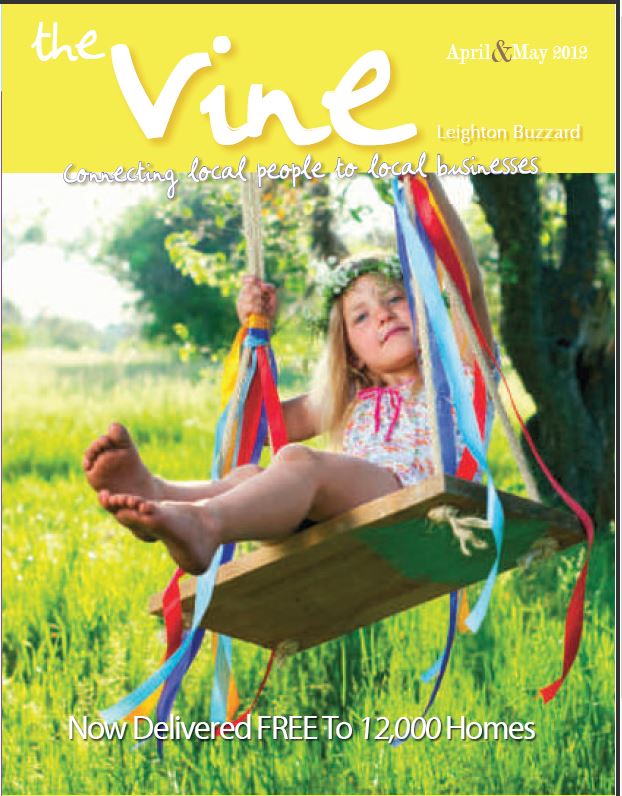 There is a special double page spread in the April edition to reflect on some of the highlights of the last 10 years (read it here) and I also want to give special thanks to Cladwinds, Unicorn Windows, Osborne Morris and Morgan, Dave Nicholson Plumbers, Computamation, Drain Doctor and GJ Smith Roofing who supported me in my first year and are still with me now. I special mention to Mark Allen at Vansar Blinds who was with me in my first edition and sadly passed away last year.
I'm not the only one to be celebrating in Leighton Buzzard; happy anniversary to Richard from Musical Theatre High! who also celebrates 10 years, Giggle and Graze have just had a 1st birthday, HappyDashery a 3rd birthday and Alice at Alpha Marketing celebrates 30 years.
Some Highlights Along the Way
1st edition launched April May 2012 (then called The Vine Leighton Buzzard) 6 editions a year
2013 joined the town council to organise the first Business Network Event and been a sponsor since 2017.
Our 2nd edition celebrated the Queen's Diamond Jubilee it was also the year we hosted the olympics
August 2015 Name changed from The Vine to Bee Local and our little character Herbee was born (img herbee)
Jan 2016 increased to 9 editions and 12,000 to 18,000 printed copies
July 2017 Put on Leighton Buzzard's first ever FiverFest
Dec 2017 Finalist in the SME National Business Awards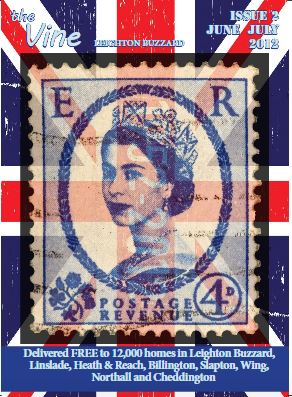 May 2018 our front cover celebrated the wedding of Harry and Meghan!!
April 2020 – a one-off lockdown online magazine was produced while Bee Local could not be delivered Bee Local started a #BizPromise (img attached) for customers to make a promise to use their services when things were back to normal
May 2020 Bee Local paid for the Leighton-Linslade Town Council's Covid leaflets and had them distributed with the magazine
August 2020 Herbee had a make-over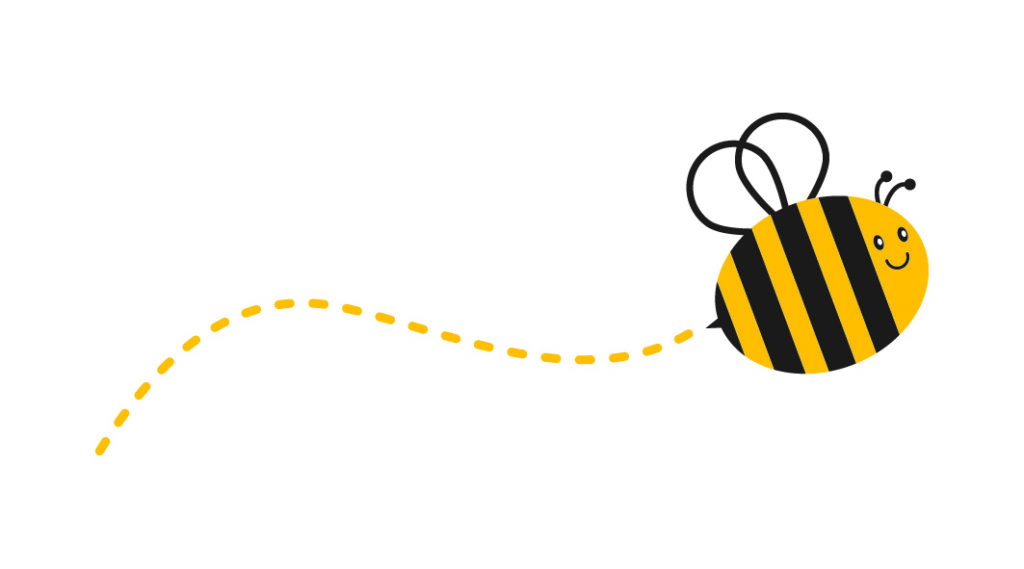 Now 10 editions per year and 19000 copies. Thank you to all my advertisers and readers that have made this possible
Competition
How better to celebrate 10 years of your Leighton Buzzard magazine then to spend money locally. I have bought 10 x £10 vouchers from our High Street shops for you to win. Wild At Heart donated their voucher and so I have donated that £10 to the Rotarian's Ukraine fundraiser instead. You can donate too by texting SAD 10 to 70450 and be confident that your money is getting to the right place.
To be in with a chance of winning one of these great prizes answer the following question
what is the name of the Bee Local Magazine's little bee character?  Is it
A) Boobee B) Herbee C) Nobee
Send your answers to buzz@beelocalmagazine.co.uk with the subject BEE10
Winners will be selected at random and notified by email.  Prizes will be allocated to the winners by random draw in the order shown .Prizes are non-transferrable, non-exchangeable and no cash alternative is offered.  Postal entries to be sent to 16 Slicketts Lane, Edlesborough LU6 2JDCompetition Closes midnight on 30th April 2022
Bee Local Magazine is printed and delivered to 19,000 homes every edition. There are 10 editions per year offering affordable advertising from £43+vat per edition. Find out more about advertising with Bee Local Magazine to reach more customers in the Leighton Buzzard area – Advertising