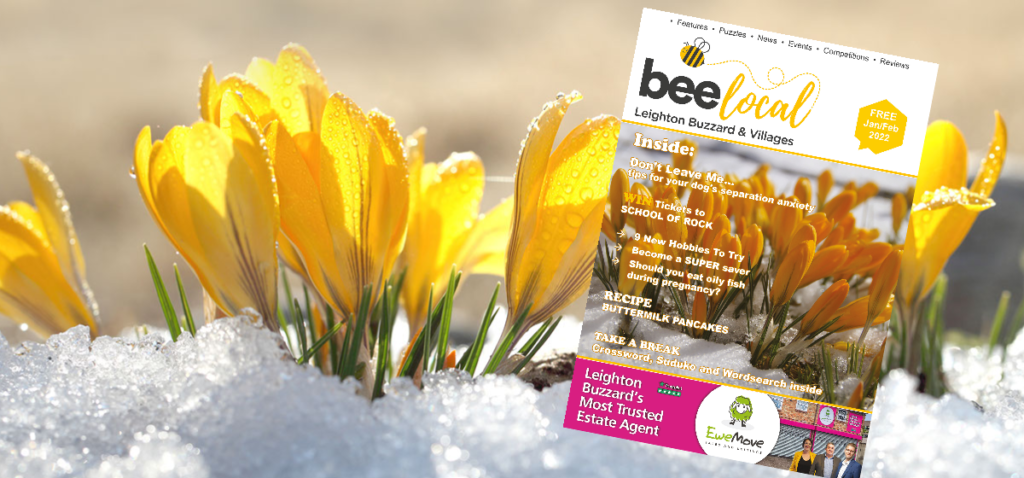 It is the January/February combined edition of Bee Local Magazine 2022
Are you back to work, school or your daily routine and feeling as though you need a break already? Pour yourself a cup of something hot, find a comfy corner and settle in to the latest copy of Bee Local Magazine.
Inside this edition there is plenty of local news, including Leighton Buzzard's Fairtrade Fortnight and also our very own Buzzstock Music Festival
Also
how to handle your dog's separation anxiety,
a delicious pancake recipe
knitting socks for the emergency services
which Pilates style is right for you
Can you eat oily fish in pregnancy
There is so much more to read in Bee Local Magazine and if you don't get it where you live you can read it here
If you would like to be included in the March 2022 edition the deadline is the 3rd February and you can get in touch at buzz@beelocalmagazine.co.uk for a no obligation quotation or for advice on how to advertise your business.